Many women figure that makeup is just makeup, and all labels are basically similar in palette and color.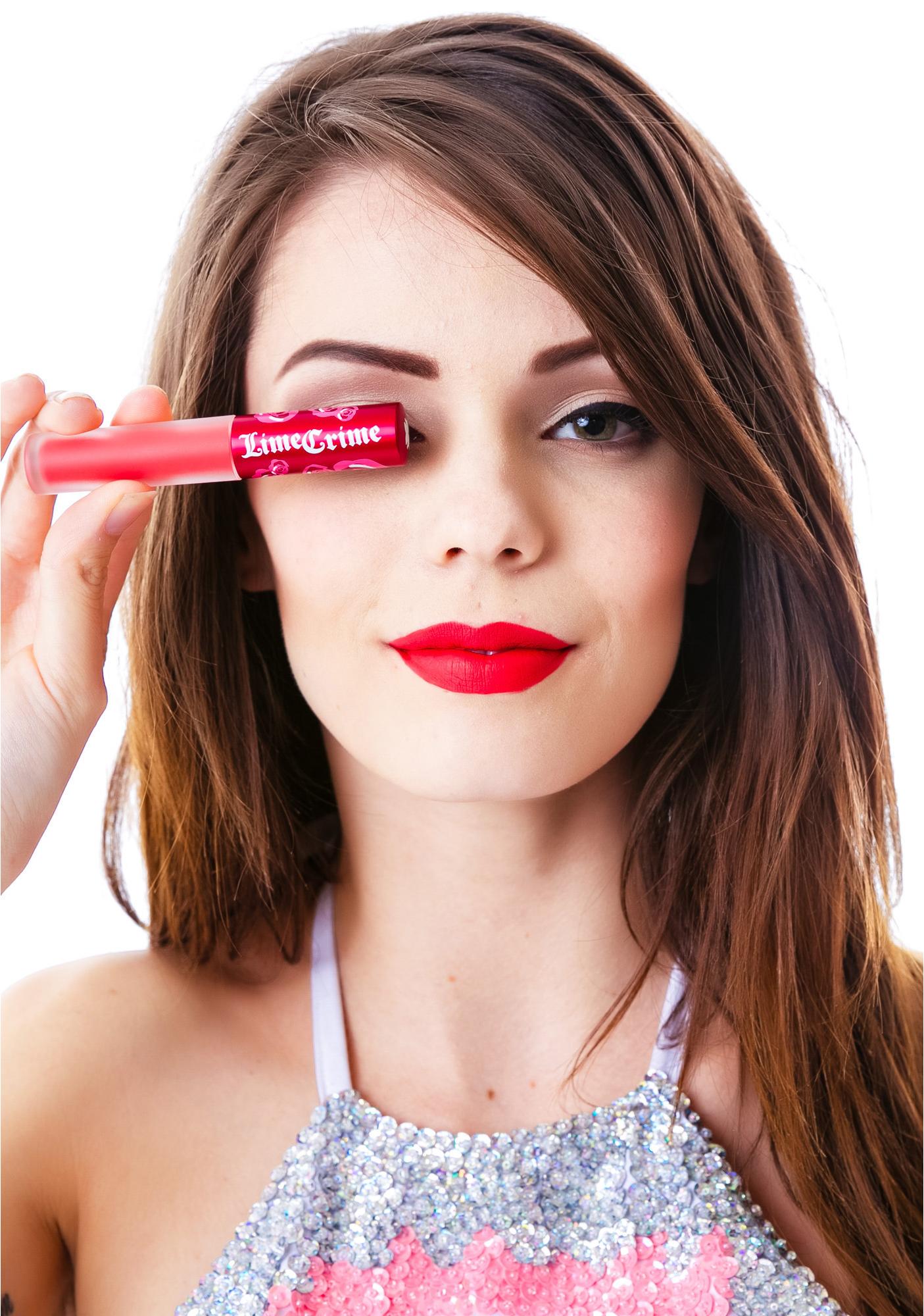 Maybe so but not when it comes to the hip cosmetics brand known as Lime Crime. This is not your mother's makeup; trust us. Putting on Doe Deere's exotic and erotic lipsticks and eye shadows are an experience in itself. Just ask the more than 2.4 million Instagram followers of the brand why they are addicted, and you, too, will understand.
Doe Deere launched her independent makeup company in 2008, after getting tired of not finding a variety of boldly hued cosmetics in New York City. Doe Deere always had fun playing with vivid makeup, even as a child in her native Russia. She loves boldly colored fashion to go with her candy-colored tresses. She wants her makeup to have that same, happy attitude. So, she established her own label and never looked back.
Today, Lime Crime makeup is sold in huge quantities here and at other popular retailers like Urban Outfitters and Dolls Kill. Addicted fans try to grab every new liquid matte lipstick or eye shadow that Doe Deere launches, and her makeup sells out fast.
Doe Deere is a rebel at heart, as she describes on her About page. She sums it up perfectly:
"I make makeup for girls and boys like me, who live life unapologetically. Lime Crime is freedom to be you!"
They're empowering cosmetics that allow whomever wears them, to feel free, confident and able to define their own concept of what is beautiful. Favorite lipstick shades like Cement, Blue, Green and even Yellow are different.
Doe Deere is inspired by others, and one of her favorites is Dita Von Teese, because she maintains a "fearless sense of style."
Doe Deere hopes to become a symbol to her world-wide fan base, encouraging others to hold on to their dreams, discover what they really like to do and go from there. She was recently name to the list of the Top Inspiring Women Entrepreneurs by Self-Made magazine. She joins popular business icons like Suze Orman and Arianna Huffington. That award was huge for Doe Deere, and she feels honored to be recognized by her peers.
Lime Crime is an independent vegan, cruelty-free beauty company based out in Los Angeles. Doe Deere likes donating to numerous charities that help women, children and animals.